Sino-African Group Recognizes Wildlife Conservation Action at the Forum on China-Africa Cooperation
---
Date:2015-12-8 14:19:02
Sino-African Group Recognizes Wildlife Conservation Action at the Forum on China-Africa Cooperation in Johannesburg, SA
On the eve of the heads-of-state summit of the Forum on China-Africa Cooperation in South Africa, a group of respected Chinese and African civil society leaders and celebrities called the China Africa Wildlife Conservation Council are shining a spotlight on the role of wildlife conservation in sustainable economic development. Director of Advisory Board, Mr. Liu Debing, and researcher, Mr. Li Xiaosong, of CIBE were invited and joined in the dialogue.
The China-Africa Wildlife Conservation Council is a group of civil society and business leaders convened by the African Wildlife Foundation and the Aspen Institute to serve as a people-to-people platform for supporting China-Africa cooperation on wildlife and wild lands conservation, sustainable economic development, and governance. This Council exists as a cultural and economic exchange to deepen cooperation and support the governments of China and Africa in the joint commitment to protecting and expanding African wildlife and wild lands conservation as the foundation of a sustainable human economy in Africa.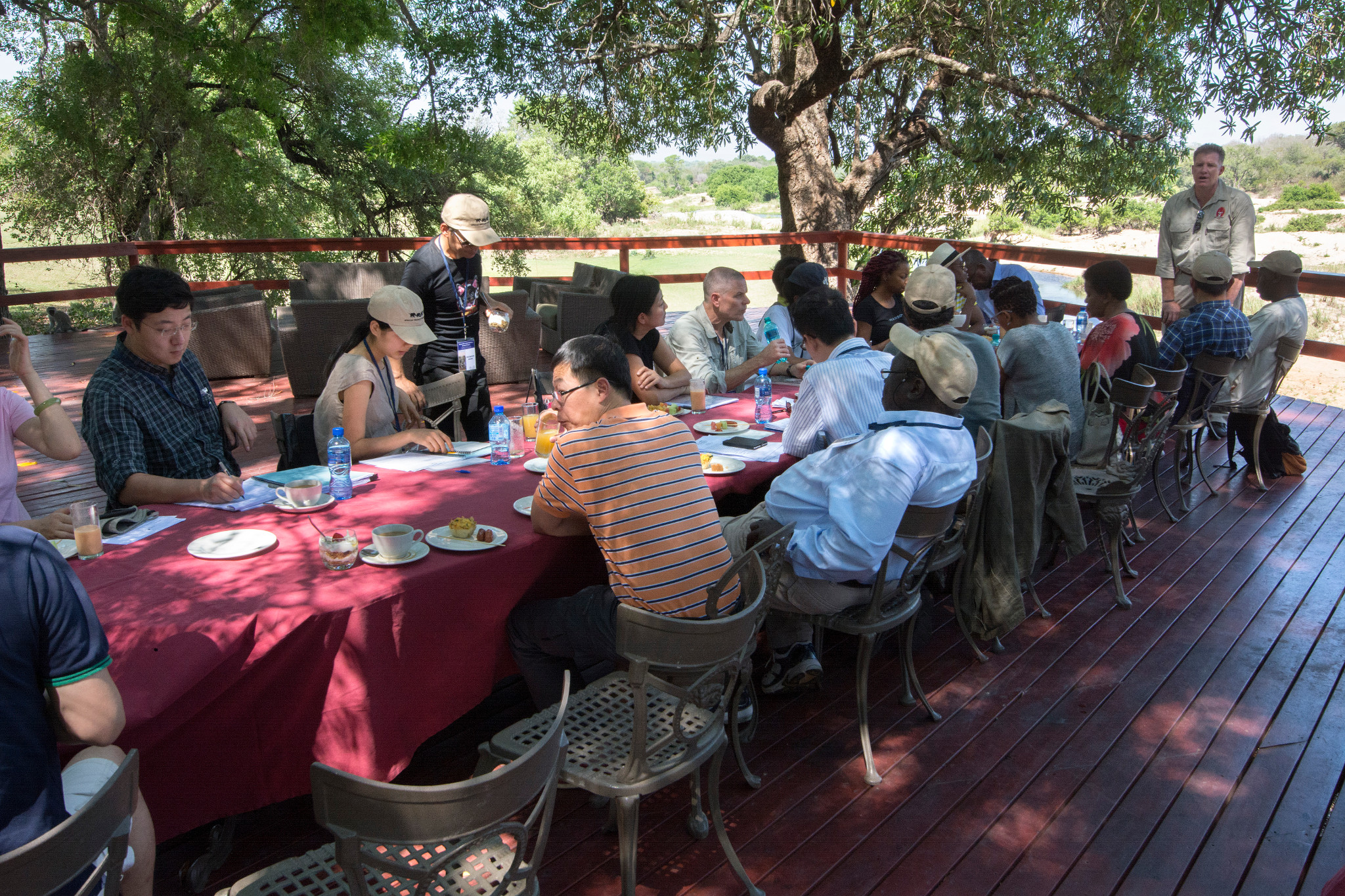 "In the lead up to this year's FOCAC, we have held a number of meetings in Beijing, Nairobi and Kigali, where we have discussed extensively the illegal wildlife trade that is fueling the poaching in Africa," said Dr. Patrick Bergin, African Wildlife Foundation CEO. "This trip gave dialogue participants a chance to see and hear firsthand about the devastation that poaching has wrought on Kruger's rhino population." As of August this year, South Africa had lost 749 rhinos, the majority from Kruger.
Key outputs from the initiative to date have included:
A formal recommendation-supported by former Presidents Festus Mogae of Botswana and Benjamin Mkapa of Tanzania-promoting the protection of Africa's wildlife and wild lands as a priority in the continent's development agenda was integrated into the African Union's final Vision 2063 document.

A formal proposal to include topics of wildlife and wild lands protection within the 6th Forum on China-Africa Cooperation (FOCAC) was submitted to the African Ambassadors Group in Beijing, along with supporting technical information to serve as a resource for submitting these issues into the formal FOCAC process.

A proposal to include wildlife on the diplomatic agenda of FOCAC was also submitted directly to South Africa's Departments of Environmental Affairs and Tourism. In response, the Department of Environmental Affairs requested the submission of formal commitments for inclusion in the FOCAC action plan.